The best nursery rugs are an essential part of the furnishings in your baby's room. They make the space look and feel intentionally designed while offering a soft, safe place for your little one to play, grow, and explore.
Between round-the-clock feedings and tummy time play, you and your baby will spend hours in their room. Our guide to nursery rugs is here to help you find a rug that will enhance your nursery space and create a room where you'll love doing these special things together.
Why You Need the Perfect Nursery Rug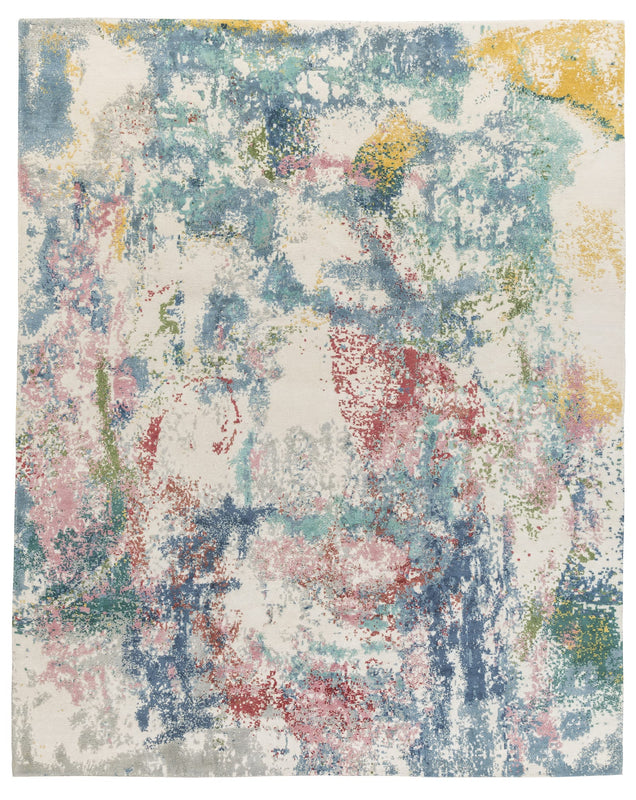 A nursery floor is a special place for your little one to grow and develop. A beautiful baby's room rug makes that place warmer, safer, and more comfortable for both of you.
Nursery rugs add personality to the baby's room, creating a foundation for some of the most important memories you'll have with your little one. A rug provides a softer cushion for new crawlers and first-step stumbles. It's here you and your baby will play, cuddle up, and read books together. Your baby's rug will become a backdrop in the photos capturing many sweet moments and milestones. 
Choosing the Best Rug for Your Nursery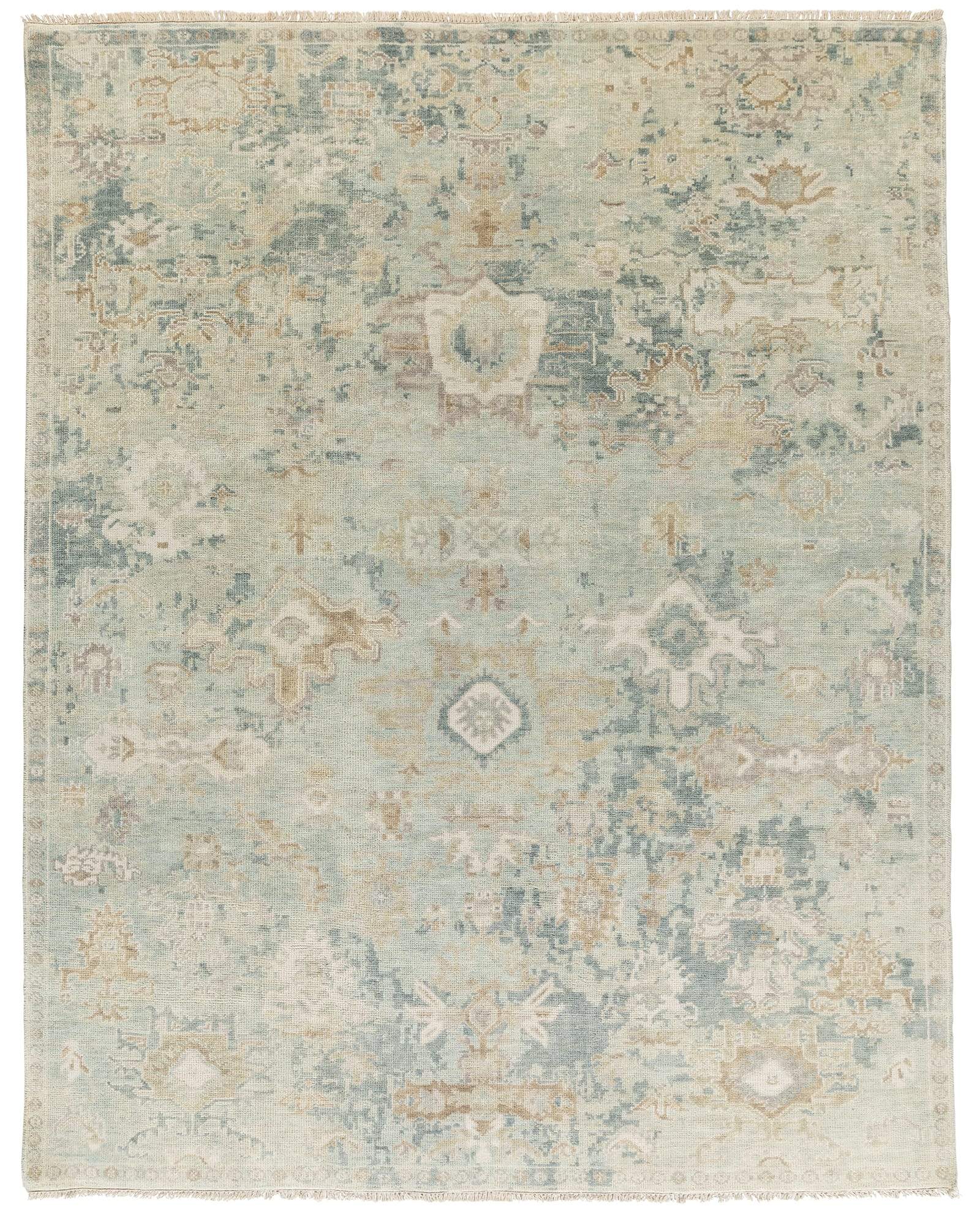 You want your nursery to feel comfortable, beautiful, and infused with as much love as you have for your little one. As you shop for nursery rugs, consider these essential factors. 
Material
When seeking the best rug to place where children play, look for natural materials. Nursery rugs made with high-quality natural materials, like Tibetan wool, are soft, durable, and do not off-gas.
The Easiest Rug to Clean with Kids and Babies
Rugs made of natural materials are kid-friendly, nearly impervious to stains, and surprisingly easy to clean. Wool rugs, particularly unscoured 100% wool that has retained its natural lanolin, are stain-resistant and offer the perfect combination of strength and comfort. Spills and messes only require a quick blotting rather than a heavy-duty cleaning because the overlapping structure keeps dirt and liquids on the surface. Wool is non-allergenic, flame-resistant and does not off-gas.
Room Layout
A baby's room rug should bring the space together to match you and your routines. Do you want a rug that covers the whole floor? Do you want to split up the space with a couple of smaller rugs? It's really up to you.
The Right Size Rug for Baby's Nursery
The rug size is your preference, but remember that most nursery rugs placed along a crib are typically 5' x 8' rectangular rugs. In contrast, larger 8' x 10' rugs cover more surface area. If you want to bring in some soft curves, an 8x8 circle rug is perfect.
Style
Your baby doesn't have personal style preferences—yet—but you certainly do. Yes, you should find a rug representing the style you've chosen for your nursery. Still, you can keep your baby's personality in mind when making the final choice. 
Rug patterns, colors, and shapes can energize or calm your little one. Consider the visual interest a rug brings into the nursery and what might stimulate or soothe your baby. There are no wrong answers when it comes to the direction you take.
"A beautiful rug is the foundation of every great room design, and Tufenkian is my go to source for innovative design." —Nora Schneider Interior Design
Safety
A lot happens in a nursery, so looking for a rug with safeguards woven in is essential. The best nursery rugs are made with baby-safe carpet materials: naturally flame retardant, non-toxic, hypoallergenic, and antimicrobial, with no synthetic fibers and glues that can "off-gas" or emit chemical fumes. 
Use a non-slip rug pad, even if the room has wall-to-wall carpeting. Where you place the rug is important, too, to avoid trips and falls along rug edges and borders. 
Considerations for Nursery Rugs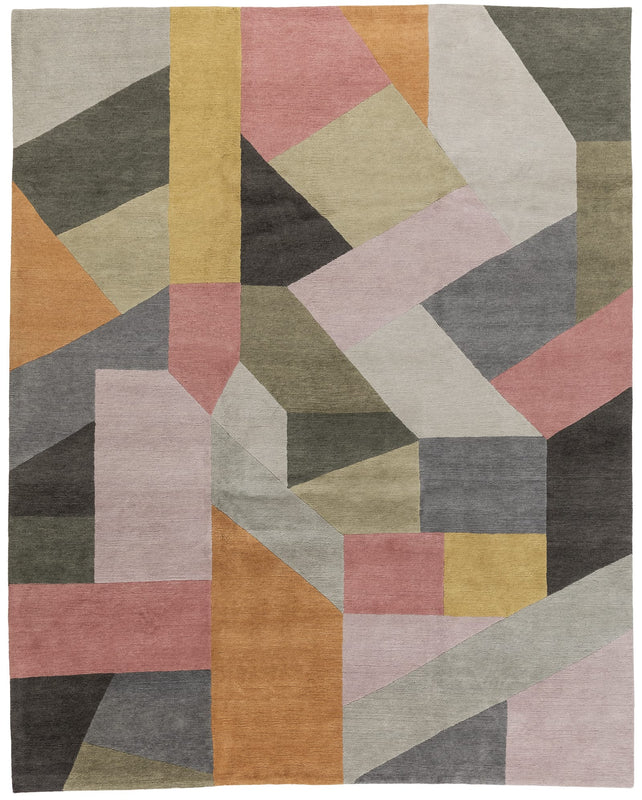 How do you choose the perfect nursery rug? Here are five considerations.
Pattern—Nursery rugs can be more playful than the rugs for the rest of the house, but playful shouldn't mean tacky. Patterns can make the space more fun and are also great for hiding stains. On the other hand, minimal motifs remain in style as your child graduates from toddler to twin bed. Add a touch of whimsy with an animal print or a cheerful Tibetan tiger.
Palette—From bold hues to neutral tones, a rug can harmonize with the nursery's decor or catch your eye with high-contrast colors standing out from the rest of the room. The rug's color palette tells a story. Use warm or cool colors to coordinate with a nursery theme, or stick with monochromatic tones. The sky's the limit. 
Pile—A rug's pile height describes how tall the rug is from base to surface. A flatwoven rug sits close to the floor with low pile height. A high pile carpet adds extra cushioning with yarns left longer to feel soft or velvet-like. Lower pile carpets with a dense weave are generally easier to clean, so consider your pile height carefully when choosing your nursery rug.
Shape—Round, rectangular or runner? Classic, rectangular nursery rugs are common, but round rugs are growing in popularity in kid-friendly spaces. Round rugs help soften a space and stand out compared to angular options. A runner might be the perfect choice next to a crib to break up the room into zones. You can layer all shapes of rugs to add visual appeal or establish a designated play space in a nursery.
Preservation—Some rugs are easier to maintain than others, so considering maintenance steps is crucial when shopping for nursery rugs. Think about how you'll spend time on the rug, the rug's components, and what it would take to keep it looking fresh, including regular vacuuming and spot cleaning.
The Best Nursery Rugs are Hand Knotted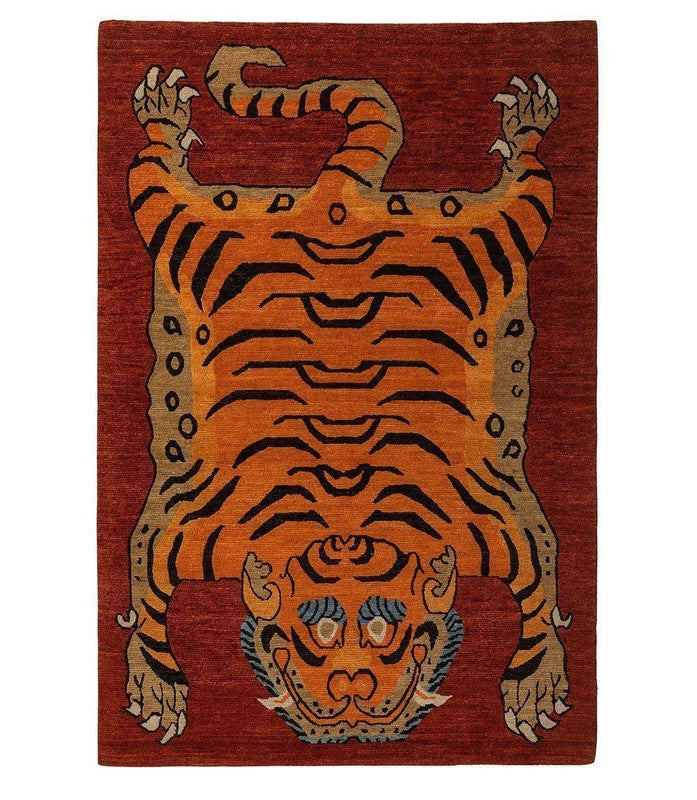 "Tufenkian's designs and colors are beautiful, timeless, and elegant and have been the centerpiece to many of our designs." —Reed R. Krueger & Associates
There's nothing like a well-loved, heirloom quality rug; at Tufenkian, we infuse passion and the touch of the artist's hand at every step of our rug production. Our highest-quality nursery rugs are made for your child's space because each one is unique and crafted with intention. Each artisan rug in our collection is hand knotted with careful attention to materials and craftsmanship so you and your family can treasure it for a lifetime. 
We invite you to Test Drive one of our handwoven rugs or visit a showroom near you.